1 year ago · 1 min. reading time · visibility ~10 ·
Let's stamp our feet!
Like many of you, I have been reading a lot of people's thoughts and 'advice' about the world post lock-down/pandemic.  
Often they are taking this opportunity to express their hope and belief that the new future will be one where purpose and impact rule the business world.
That is what some many of us want – but remember I blog under the name The Optimistic Cynic. I may want this change but I'm too cynical to believe that it is going to happen automatically, just because people want it to. That being the case, I thought I'd share some of the comments I've made on these posts because I believe that they're important points.
Firstly - if we let it, the world will go back to how it was. We'll see a continuation of the slow change that we saw prior to the pandemic but our dreams of real, significant change will not be realised. UNLESS – we all double down on our efforts to lead, support and encourage that change. It's our responsibility to make sure real change can happen and we need to be accountable (to ourselves) to ensure that we do this. We need to take every opportunity to spread the message – to business and to Govt. We need to be there for each other, supporting and encouraging. We have to put our hands up to help those who are starting on this journey. It's time to share our passion, loudly and proudly! It's up to us!
Secondly - we also have to stop preaching to the converted. Let's find ways to increase our sphere of influence into the wider corporate and government sectors. We need to champion our cause to those who haven't heard it before, and those that have heard but not heeded it. We need new audiences for our message – we simple have to break out of our echo chambers. Who are the most resistant to change? Who are our fiercest critics? These are the people we need to engage with.
Maybe we should be bringing back soap boxes at every street corner….
Perhaps we should be banging on more desks…
Whatever action we take - there are no maybe's or perhaps, we need to get fired up!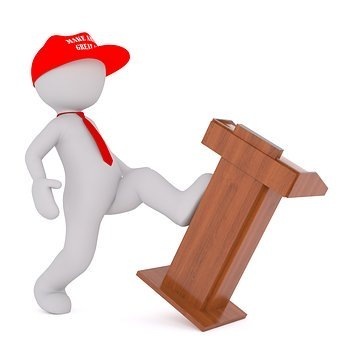 You have no groups that fit your search